Audio Digitizing for United Methodist
Seminaries, Archives, and Historical Societies
DIGITIZED  ♦  PROCESSED  ♦  RETURNED  ♦  WAV & MP3 FILES  ♦  ONLINE  ♦  ARCHIVED AT GCAH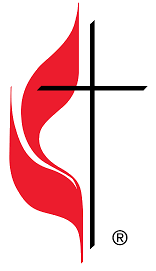 United Methodist seminaries, archives, and historical societies may have audio reels, cassettes, and DATs processed at a cost of $40 per audio program. All of this is included:
Standard service of digitizing the program and saving the audio as an original WAV file, a processed WAV file, and MP3 file, and the metadata.

Unless inappropriate (see the right column,) the program may be included on SoundTheology.org for online listening. Students and others can listen any time with no sign-up and no cost.

The programs will become part of the permanent collection to be archived by the United Methodist General Commission on Archives and History (GCAH).
Inclusion online at SoundTheology.org:
Musical programs will not appear online unless copyright-cleared. Those programs will still be digitized, returned to the school with audio files, and included in the GCAH archive collection. Speech recordings of school-sponsored events prior to February 15, 1972 are usually the property of the school and not a copyright issue. Voice recordings after February 14, 1972 will be considered individually for concerns. Most of those we process are "works for hire" or participants in a school-sponsored program and are appropriate to put online.

---
PDF < Download a PDF submission form to fill out for sending tapes. Alternatively, you may have an existing set of records to send with the tapes.
PDF < Download a PDF sheet with instructions for packing and shipping.